American scientists have developed a cure for hepatitis C, which has successfully passed the second phase of clinical trials, showing its effectiveness among patients.
Hepatitis C is a viral disease that affects the liver, which can lead to cirrhosis and, as a result, death. This disease is treatable, but the drugs currently used do not work for all patients and, in addition, cause many side effects. There are six types of hepatitis C virus. The most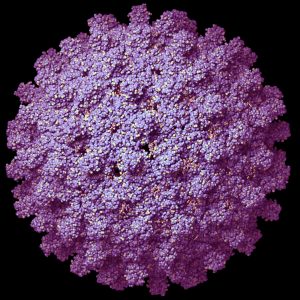 common genotype of the virus in the United States, Europe and Russia – the first – cannot be cured in a significant proportion of patients.
Scientists from the University of Texas at San Antonio have developed a drug that suppresses the reproduction of the virus. It is a combination of sofosbuvir and ledipasvir. Of the three standard phases of clinical trials, the drug has already passed the first (for safety and side effects) and the second phase (testing the drug for efficacy).
To test the drug for effectiveness, scientists selected 100 volunteers diagnosed with hepatitis C of the first genotype: both untreated and those who were treated, but unsuccessfully. For 12 weeks, the subjects, divided into five groups, took a tablet with a combination of sofosbuvir and ledipasvir. In one group, ribavirin, the standard drug used to treat hepatitis C, was added to this combination.
As a result of the experiment, 97% of the participants registered a stable virological response – the elimination of the hepatitis C https://en.wikipedia.org/wiki/Hepatitis_C virus from the body. However, scientists are in no hurry to introduce the drug into treatment programs. Further clinical trials are required to determine the exact dose of the drug, as well as the contribution of ribavirin to treatment.